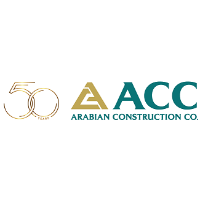 Arabian Construction Company (ACC)
Designed by the architects of Burj Khalifa, The Address Residence Sky View is a striking hotel, residence and serviced apartment twin-tower complex, located in Downtown Dubai. The 61-storey Tower One will contain serviced apartments, a spa and the "Sky Collection" – luxury apartments above the Bridge Deck. 56-storey Tower Two will contain a 167 key 5* hotel and serviced apartments. The towers will be linked by a three-level Sky Bridge at floor 51, offering 360-degree vistas of Downtown Dubai and panoramic views of the Gulf. It includes an open leisure deck with pool; recreational, restaurant and bar facilities; a public viewing deck; a fully glazed cantilevered Skywalk accessed from Tower Two via dedicated panoramic shuttle elevators; and luxury duplex apartment units. Find out how the Sky Bridge was lifted into place. The towers rise from a three-level mixed-use podium, constituting the hotel entrance and lobby; hotel restaurants; hotel ballroom; recreational facilities; outdoor pools and landscaped leisure areas; serviced apartment entrances and lobbies; and retail components. The development also has a three-level basement car park.The towers will be linked directly to the Dubai Metro and The Dubai Mall via an air-conditioned travelator. See the ongoing construction of Sky View in our time-lapse video here.
---
More info
Land area (square meters):
m2
Building area (square meters):
290000 m2
This 32 storey, 165m office tower is the prestigious Headquarters of Mashreq bank and a prominent architectural landmark on the Dubai Skyline. Designed by one of the worlds leading architectural consultancies, SOM, the 32-story-tall Mashreq Bank Headquarters, with its boldly cantilevered form, has a built-up area of 71,000 m² and includes a range of facilities comprising of retail banking, conference facilities, an auditorium, a landscaped garden and 35,000 m² of premium office space. The L shaped typical floor plate opens to the north with its orientation allowing offices on both sides. The glass facades of the building capture daylight and limit solar gain through a sophisticated series of horizontal and vertical shading devices that articulate the building's primary facades. The screen elements provide dynamic perspectives of the building when it is viewed from different angles The tower consists of four levels of basement (carparks, MEP & Plant Equipment), an eight level podium consisting of parking facilities, cafeteria, conference centers, Auditorium (350 seats), Banqueting Hall, and other facilities such as a roof top terrace, dining, executive offices, meeting rooms, lounge, board room, informal meeting spaces, landscaped gardens and panoramic views of the Sheikh Zayed Road.
---
More info
Planned finish date:
8/23/2020 12:00:00 AM
Land area (square meters):
m2
Building area (square meters):
71000 m2
Boulevard Point is a 63-storey premium residential tower in Downtown Dubai. It is being constructed next to The Address Residences - Fountain Views. It has 297 one, two, and three-bedroom apartments overlooking Mohammed bin Rashid Boulevard. The amenities include world-class facilities such as swimming pools, a dedicated children's area, a fully equipped gymnasium and a barbeque deck. Boulevard Point residences feature stone countertops, pendant lights, and glass paneling to enhance each living space with a tasteful and modern aesthetics. The tower sits on a multi-level podium which includes mixed-use retail spaces and food service outlets and is adjacent to the Dubai Mall. Bouleavard Point is aiming for a minimum Silver LEED certification.
---
More info
Land area (square meters):
m2
Building area (square meters):
113000 m2